PUBLIC LETTER TO THE FOUNDER OF THE "ROTANA JET"​ COMPANY SHEIKH AHMED BIN SAIF AL-NAHYAN
Artem Degtiarov, Chief editor at BLACKLIST.AERO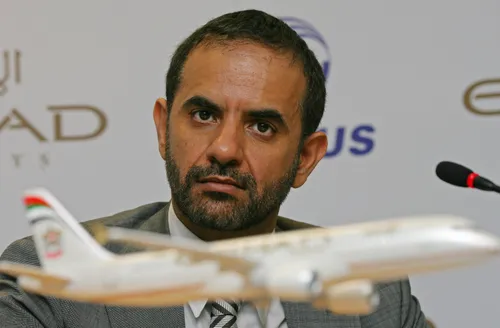 Dear Sheikh Ahmed bin Saif Al-Nahyan, We have been trying for a long time to reach out to the management of ROTANA JET, which you own, and to resolve issues with company's non-payments in a calm and constructive manner. We really tried...
At the same time with these unsuccessful attempts, we were collecting information on the aviation market about ROTANA JET. And the more we received information from market participants, the more we were questioned: how is it even possible for a company owned by a sheikh from the ruling family of the emirate of Abu Dhabi to become not just a defaulter, but a malicious violator of conventional business rules?!
It is hard to imagine that you would personally be financially interested in such non-payments, most of which are 20K-30K-40K-50K US dollars. We understand that this is "peanuts" for you. Moreover, it is beyond us why you allow your subordinates, the management of the company ROTANA JET, to go so far as to discredit your name?
Even high-ranking sources in the UAE are questioned about this situation and frankly say that ROTANA JET has long been on their personal black lists! You have been the Chairman of the Abu Dhabi Department of Civil Aviation for a long time. So, please call your colleagues from the CAAs of The Gulf States adjacent to the UAE, and listen what they are thinking about non-payments by your company for air navigation!
Your subordinates, and above all the financial management of ROTANA JET, simply revel in their impunity and continue to steal money from aviation market companies. While the companies that provided services to ROTANA JET on credit suffer from a lack of working capital, and delay salaries. Just because they made one mistake - they believed in your name. None of them could imagine that a company owned by a sheikh from the ruling family of Abu Dhabi could act so immorally.
Your subordinates do this only because they know that nothing will happen to them because of it. We have only one question - why are they so sure of their own impunity?! Could you explain please?!
Of course, first of all, you will be indignant not with your subordinates, but with us: "How dare they?!", "Who are they?!".
We, BLACKLIST.AERO, are who we are. For us, PRINCIPLES are much more important than INTERESTS. And for us, it's all the same who the defaulter is in terms of social status: the president, the king or the sheikh.
In our value system, an ordinary pilot or a guy working on an apron or a dispatcher in an office who does this job honestly deserves much more respect than those who can pay a few thousand for a dinner in a restaurant, but at the same time steal money from their colleagues on the aviation market.
We are who we are. We will not flinch from our principles. And to you, dear Sheikh Ahmed bin Saif Al-Nahyan, as a pilot in the past, this must surely be close. Therefore, we kindly ask you to act! Get onto what's going on at ROTANA JET and clear your name.
The whole the aviation world is ready to help you. It's up to you!