TOP – 5 DEFAULTERS IN BUSINESS AVIATION BY BLACKLIST.AERO: PERSONALITIES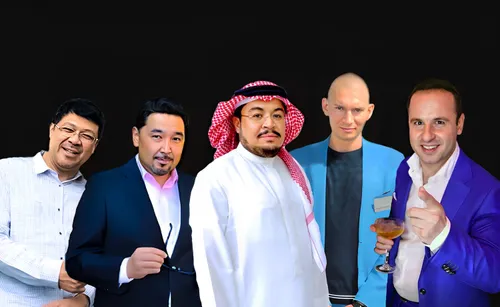 During the work of the BLACKLIST.AERO Registry, we have repeatedly seen that the most dangerous in terms of creating debts are not individual companies, but their beneficiaries. We are talking about specific people who accumulate debts in one company, after which they open others. That is why we decided to remind you of the main personalities among defaulters and fraudsters according to the BLACKLIST.AERO Registry.
We really hope to meet the defendants of our TOP-5 in the very near future at the largest event in European business aviation - the EBACE2023 exhibition, where they will look for new victims. We would like to look into their eyes and take a comments ...
So, here is our "PANOPTICON":
1st PLACE
NAME: ABDULLAH AL-SAYED (Saudi Arabia)
RELATED COMPANIES: Nexus Flight Operations Services (Saudi Arabia), Nexus Flight Operations (India), Plexus Flight Operations (India), Plexus Aviation Services (India), Plexus Academy (India), Buraq Aviations (Saudi Arabia), Baroque Aviation (USA)
TOTAL CLAIM AMOUNT AT THE BLACKLIST.AERO REGISTER: USD 1 270 925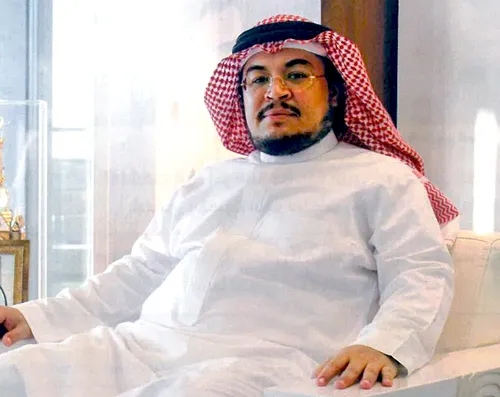 After the publication of an article about Abdullah-Al-Sayed NEXUS - PLEXUS, WHERE ARE YOU?! we got the feeling that the entire business aviation market was in full swing. "Yes! I was waiting for this!", "He deserves it for everything he did to us!" - roughly such responses we received in personal messages within a week after the publication of the article.
The bankruptcy story of NEXUS FLIGHT OPERATIONS (Saudi Arabia) at one time shook the business aviation market very strongly and dragged along a large number of entire chains of non-payments of various companies. However, our hero, as if nothing had happened, continues to create debts, already through his other companies.
Well, the BLACKLIST.AERO article "cheered up" not only those who fell victim to Abdullah Al-Sayed, but also himself. Just the other day, we received letters from three law firms at once, one from Saudi Arabia, another from the UAE and a third from the UK. In their letters, all three law firms speak "on behalf of Buraq Aviations ("Buraq") and Mr Abdullah Al Sayed. They say that we have greatly offended their client and, as always, they threaten us with a court and criminal prosecution.
Apparently, such a "bombardment" with numerous letters was supposed to scare us, according to the idea of our defendant. Well, I'll have to repeat it to him, like many others before him: "Get in line with your threats!"
2nd PLACE

NAME: Cpt. HANI SALMAN AHMAD (Malaysia)
RELATED COMPANIES: ELITE JETS Sdn Bhd; E JETS Sdn Bhd; HS JETS Sdn Bhd
TOTAL CLAIM AMOUNT AT THE BLACKLIST.AERO REGISTER: USD 554 390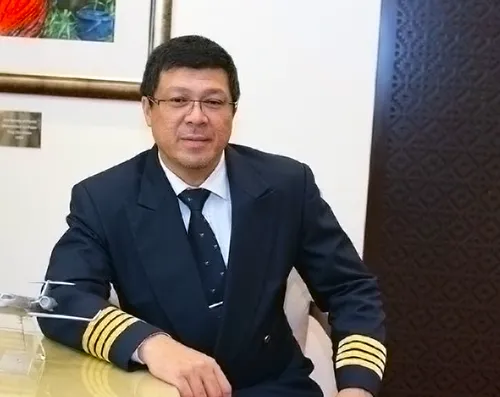 Captain HANI SALMAN AHMAD is well known both in Malaysia and abroad. The fame of his "exploits" is increasingly spreading throughout the aviation market. He, like our first defendant, uses a combination of completely legal charter flights with an openly fraudulent scheme for accumulating debts on one company, its bankruptcy and the opening of a new one.
Thus, the debt for renting a business jet and related services was formed. While the owners of the aircraft came to their senses, Captain Salman had already "taken" them for half a million dollars. Subsequently, ELITE JETS Sdn Bhd filed for bankruptcy and E JETS Sdn Bhd was immediately established. As they say "The same old soup, just reheated".
He can be described as an "old fox" who, in his own words, "was not born yesterday." In a conversation with the editors of BLACKLIT.AERO, he was frankly showing off how cleverly he managed to bankrupt one company through the court and open another.
Surely, we will hear more than once about the new "exploits" of Captain Salman. Usually, such crooks cannot resist the pleasure of making easy money as soon as they find a suitable victim.
3rd PLACE
NAME: RINAD EL-RABAA (United Kingdom, Russia)
RELATED COMPANIES: JAF EUROPE LTD; iFUEL AG
TOTAL CLAIM AMOUNT AT THE BLACKLIST.AERO REGISTER: USD 229 840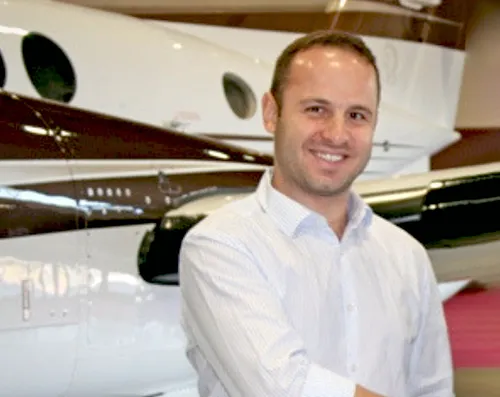 Our "old friend" RINAD EL-RABAA has been running from his creditors and BLACKLIST.AERO for more than a year. He no longer even tries to tell the tale that he "did not have any beneficial relationship with JAF EUROPE LTD! And he was there only as a hired worker for a short time."
After the scandal with the debts of JAF Europe began, Rinad El-Rabaa has left in the shade, stopped "posing with ladies in feathers" and in every possible way making himself a respectable businessman enjoying life.
The life of Rinad El-Rabaa is actually very difficult. It is impossible to put a good face on a bad game all your life. Good "poker players" are actually few and far between, and Rinad El-Rabaa is definitely not the one of them.
When the fact of not only British, but also Russian citizenship of Mr. El-Rabaa, as well as the circle of Russian clients of iFUEL AG, was revealed, the affairs of this company, also owned by our hero, began to go worse and worse.
Read more about Rinad El-Rabaa and his companies in the article EDITORIAL: WHY WE URGE TO STOP OPERATIONS WITH iFUEL AG
4th PLACE
NAME: TALGAT ZHOLDYBAEV (Kazakhstan)
RELATED COMPANIES: SUNKAR AIR
TOTAL CLAIM AMOUNT AT THE BLACKLIST.AERO REGISTER: USD 201 572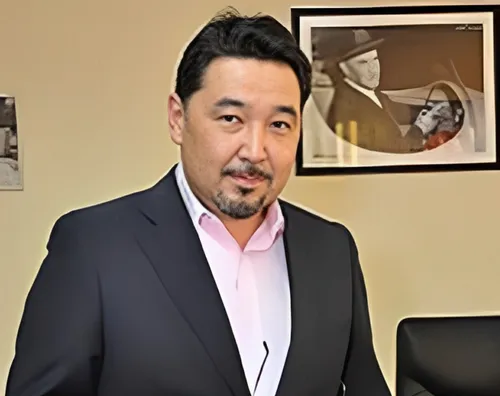 The main reason for the creation of debts of SUNKAR AIR, according to our data, is the addiction of its founder Talgat Zholdybaev to gambling. This person could come to pick up the aircraft after maintenance with a bag full of cash to pay for work on the aircraft. And the very next morning to be left without funds, because the night before he lost all the money in the casino!
As you remember, earlier in the article "AL CAPONE OF THE KAZAKH AVIATION" we described our own experience of communicating with Talgat Zholdybaev. When he had realized that telling fairy tales that "the legislation of Kazakhstan prohibits paying debts that are more than 3 years old" is at least ridiculous, he became furious. He threatened us with physical harm and threatened to show how "cool" he was.
As a result, having not found anyone who would be ready to physically influence us, he found himself a "revenge soulmate" in the person of our next defendant. And he agreed to finance the campaign to discredit BLACKLIST.AERO in the press. Of course, it didn't help him much. A number of companies refused to lease aircraft to SUNKAR AIR. The already small staff of the company began to actively look for other job.
5th PLACE
NAME: VIKTOR CHEREDNICHENKO (Ukraine)
RELATED COMPANIES: JETLUX LTD; SKY HANDLING
TOTAL CLAIM AMOUNT AT THE BLACKLIST.AERO REGISTER: USD 107 818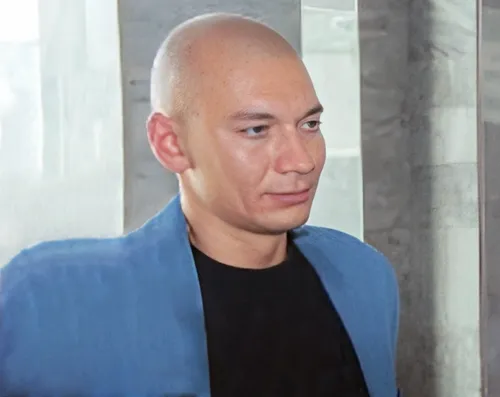 The fate of this personage is quite dramatic. Despite his huge delusions of grandeur, all his life he had to be a screen and "consigliere" for his masters. After all, it is not a secret that the real owners of the Jetlux LTD/Sky Handling companies are two former high-ranking officers of the Security Service of Ukraine during the Yanukovych presidency. They began their service in the KGB of the USSR.
The glory hour for Viktor Cherednichenko struck when the UK, in the course of the fight against offshore companies and hidden owners, began to clean the registers of British companies. That was when it took the necessity to put Viktor Cherednichenko as a fictitious co-owner of the business. Because the UK would simply not allow a business in its country to be owned by a man who was on trial for ordering to shoot protesters during the Revolution of Dignity in 2014.
When Russia's large-scale invasion of Ukraine began, Viktor Cherednichenko decided that the best option for him would be to hide in Europe with the company's money and try to become no longer "Figaro - a servant of two masters", but to start his own business with this money which we will hear about. Pretty primitive but common form of primary capital accumulation, isn't it?
Viktor Cherednichenko also distinguished himself by the fact that out of revenge for the publication of a case against Jetlux LTD in the BLACKLIST.AERO registry, he decided to organize a campaign to discredit us. For this purpose, frankly false materials were posted on several Ukrainian dump-sites for money, which subsequently hired specialists under the guise of "journalists" tried to relay in English to the aviation community. Our previous defendant Talgat Zholdybaev volunteered to pay for all this dirt.
As a result, our hero got the exact opposite effect. The editors of BLACKLIST.AERO received incredible support from the aviation market participants in word and deed. In the bottom line, Viktor Cherednichenko achieved only a multiple increase in the BLACKLIST.AERO citation ranking. And for journalists it is worth a lot!
Well, all the defendants in our TOP - 5 are similar in one thing: they cannot imagine their business without outright stealing money from other participants in the aviation market. Without all these non-payments, they would have been forced to leave the aviation market long ago. And it depends only on you and me whether we will give such crooks a chance to deceive people again and again.