DEBT FRAUD FROM ALKAN AIR: ACTUAL TREND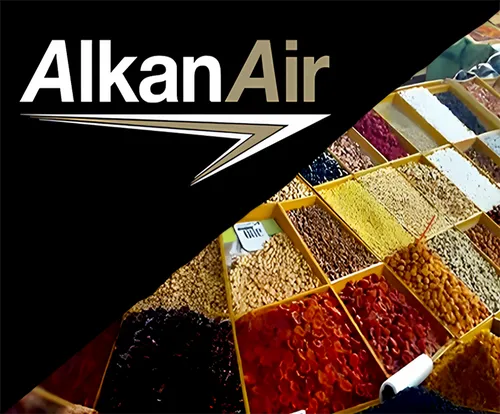 Of course, the art of bargaining is an important skill in any business. However, the case of ALKAN AIR (Egypt) clearly demonstrates that some companies have elevated bargaining to a kind of cult: "What is a bazaar without bargaining?!".
So, when the CASE HAS BEEN CREATED notification was sent to this defaulter, the financial management of ALKAN AIR began to complain about the lack of money and temporary technical difficulties with the operation of flights.
However, at the same time, the financiers asked their creditor to reduce the amount of the debt, which has not been paid since October 2019 (!!!). Approximately to 35%. And they added that if the creditor makes such a discount, then, according to them, "the debt will be paid IMMEDIATELY."
Moreover, when the creditor of this company refused to make a discount, the financiers of ALKAN AIR tried to put pressure on their creditors through the administration of BLACKLIST.AERO. Naturally, they were sent to a well-known address ...
Why is this happening? For me, some participants in the aviation market mix up business practices with the "oriental bazaar". They do not feel the difference between the definitions of "businessman" and "huckster". For them, hysterical bargaining, by all means, regardless of any ethical standards, is the main form of self-realization in business! They can't imagine being any others in business!
I have always said that the occurrence of such bad debts is most often not a financial or technical problem. Usually, this is a MORAL problem. Specific people in specific companies simply ALLOW THEMSELVES to do business that way.

We at BLACKLIST.AERO see that there are companies in the global aviation market that have developed a certain "business formula": accumulate debts and not repay them for a long time. Then demand a serious discount. And the worst thing is that it often works! Creditors agree, wanting to get "at least something." In this particular way, they motivate dishonest dealers to continue this dirty and pre-planned tactic of non-payment for the sake of a subsequent discount.
Although, compared to a number of other companies, the financiers of ALKAN AIR look like just small shopkeepers.
For instance, Greek company ELLINAIR accumulated debts in the amount of more than USD 27,000,000. They had received EU aid for these debts, after that they began to demand from their creditors to reduce the debt burden by 80, and with some individual creditors, by 90 percent!
To the honor of the creditors, almost all of them refused such an "offer" and intend to prosecute the new owners and management of ELLINAIR on the fact of fraud with targeted assistance from the European Union.
Colleagues, you and I should clearly separate situations when a company fails and therefore asks for a reduction in the debt burden as an exception. And on the other hand, there are cases of systemic debt fraud, as an ingrained business practice. And in the event of the second option, aviation market participants have to learn to fight back. What BLACKLIST.AERO will contribute in every possible way.
And I have only one question to the management of ALKAN AIR. Please tell us honestly: is ALKAN AIR really in financial ruin, or you are just engaged in debt fraud???