UNITED AVIATION GROUP: JONATHAN WOLPE HAS MONEY JUST FOR SHOW-OFFS
Artem Degtiarov, Chief editor at BLACKLIST.AERO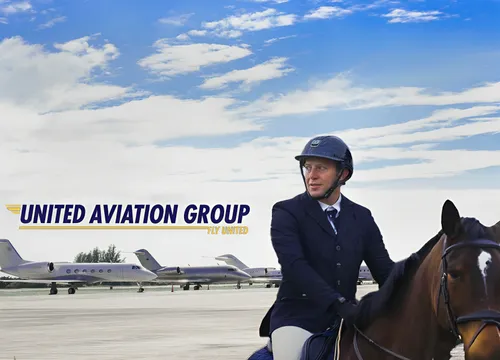 The UNITED FLIGHT SUPPORT (South Africa) case is very representative for the aviation market. It illustrates the most common behavior of debtor company owners. Their attitude towards their debts, and their main motivation in business which is just show-offs.
Cynicism, boorish attitude towards those who are "useless" and the desire to throw dust in the eyes of those who are "useful" is a fairly common phenomenon in business, isn't it? The owner of UNITED AVIATION GROUP (which includes United Flight Support) Jonathan Wolpe demonstrated this in all its glory. But first things first.
Like many other defaulters, United Flight Support management ignored all notifications from the administration of the BLACKLIST.AERO Registry. Debts in the amount of USD 259,111 and EUR 53,253 did not really bother them. And are these the only debts of the United Aviation Group and UFS itself?..
However, when the BLACKLIST.AERO Operation team began to inform the partners of the United Flight Support company about the existence of its debts, they bothered a lot. It has bothered them so much that the owner of UAG Jonathan Wolpe called the Operations Director at BLACKLIST.AERO with a desire to quickly shut our mouth.
His position reflects all the cynicism of defaulters that we constantly have to face: "The debt will be repaid when we have the means for this and when I deem it necessary!"
Of course, he did not fail to say that "we cannot judge him" and he does not intend to discuss his debts with BLACKLIST.AERO.
"Where is the cynicism?", you ask, "If there are no means to repay now?!"
Jonathan Wolpe is accustomed to complaining about the lack of money to his creditors, from whom he can no longer get anything. But to those from whom he just wants to receive new funds, Jonathan Wolpe shows himself as a big businessman, patron and philanthropist.
Jonathan has the money to organize the UAG Derby. He likes to post photos on a horse in the rider's uniform. What can I say, a man has a good hobby! Only it is costly. And, judging by the debts of United Flight Support, Jonathan takes money for his hobby from the aviation business.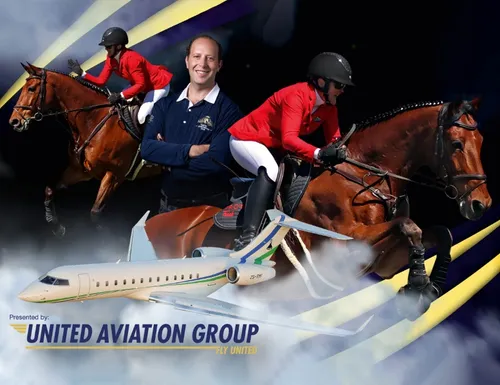 Photo: https://unitedcharter.co.za
In addition to the derby, Jonathan and the United Aviation Group are also the organizer of a tournament with the pompous name "League of Champions by UAG". So in fact, there is just a lot of show-offs! Except that... "We'll pay when we can!"
Currently, United Aviation Group includes the following companies:
United Flight Support
United Charter Services
United Aircraft Sales
United Aircraft Maintenance
Owen Air
This set of companies sounds nice and solid. However, the experience of many other cases from our Register suggests that behind this soap bubble of a scattering of companies there is something that looks more like a trap for gullible investors than a sustainable business.
The editors of the BLACKLIST.AERO Registry urge all aviators NOT TO COOPERATE with all companies owned by Jonathan Wolpe until he pays off his debts in the aviation market.
Well unless, of course, you are a horse...