FRAUDSTERS FROM "AWS AVIATION PARTS" WENT ON THE RUN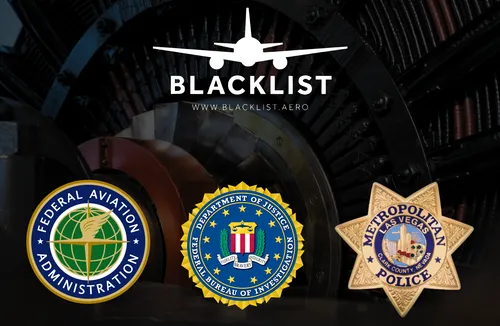 The Federal Aviation Administration has officially confirmed that it is investigating the said company. This investigation was started following a preliminary FAA review initiated by the Global Aviation Register of Defaulter companies BLACKLIST.AERO.
The essence of the case is that AWS Aviation Parts LLC agreed on the sale of new aircraft parts on the amount of USD 168,000 with a client outside the United States. At the same time, upon receipt at the customs warehouse the client found used parts that were not suitable for operation instead of the agreed new parts.

After receiving the notification CASE HAS BEEN CREATED from the administration of the BLACKLIST.AERO Register, the representative of AWS Aviation Parts LLC, in a conversation with the editors of the Registry, kept saying that he did not care about any proceedings and "no one will prove anything".

However, once the representative of BLACKLIST.AERO in the USA had collected facts of fraud by AWS Aviation Parts and applied to the FBI, no one laughed again. On behalf of the FBI, a lieutenant of the Las Vegas Police Department took statements from company representatives who swore up and down that they "sent new parts, and its replacement with used ones apparently occurred during transportation."

Still, immediately after the described conversation with the LVPD representative, the phones of AWS Aviation Parts stopped answering, and the web-site disappeared from the Internet completely. The scammers went on the run.

Which is not surprising. Since, at the stage of collecting facts about AWS Aviation Parts LLC, the representative of BLACKLIST.AERO, who has filed an application with the FBI, established the following facts:

1. Real company name AWS Parts LLC

2. The company is not licensed by the FAA to sell aircraft parts.

3. All "representatives" of the company have false names and surnames. In particular, the director of the company, who introduced himself as Alias Jah, is in fact Elijah Neri. According to some signs, it can be assumed that a person with that name has already come to the attention of US law-enforcement authorities.

Global Aviation Register of Defaulter companies BLACKLIST.AERO will follow the developments on this case and will inform about the results as soon as possible.

Regarding the second case in relation to AWS Aviation Parts in the BLACKLIST.AERO Registry, in which the company is accused of not delivering parts at all, having received a partial prepayment of USD 69,652.50, our representative is currently in the process of attaching this data to an ongoing investigation.